In the year of 2021 I worked at Steingrubenhof helping to raise the chickens, holistic grazing management of the cows and all other tasks in between. The farm in southwest Germany lies in St. Peter in the Schwarzwald region and is led by Isabell and Tim. It is roughly 50ha in size with grassland and forest which was used for milk cows by Isas family before they retired the business in 2014. The whole farm got "revived" in 2021 when Isa and Tim took over. I had met them both in a regenerative permaculture design course at Ridgedale Permaculture in Sweden and we kept contact ever since then exchanging ideas about farming and life.

During the season Andreas came to buy some chicken and meet us. He lives about 15 minutes away from the farm near Freiburg and found us by looking for regenerative farms in his area. He has a great interest in regenerative farming and a deep understanding of microbes, soil life and a lot of other things.
We connected well and the idea of the Holistic Compost Reaction Lab was born. We want to explore soil life, it's importance on the farm and how we can improve it. We believe that soil life is a key factor to a healthy farm and is a field where a lot of research can still be done.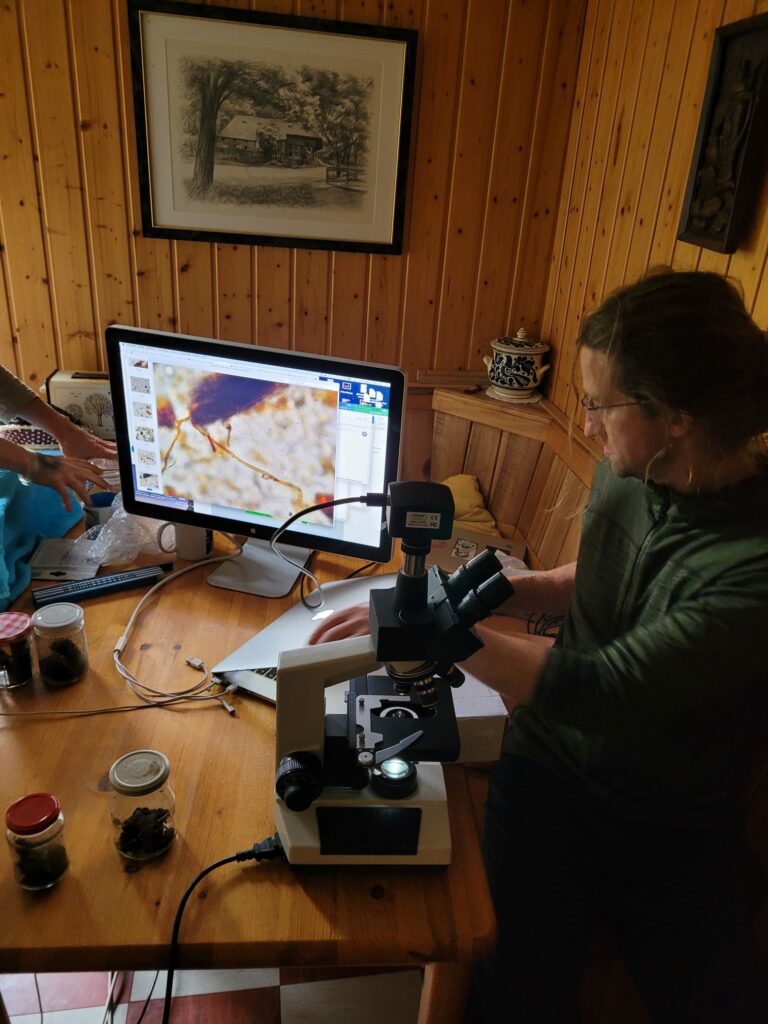 Our first analysis of soil life in the meadows of the farm showed that not a lot of life was present. I would have expected at least some microbes to be present since the meadows looked good. They where usually mowed up to three times during the season for hay or silage and fertilized with cow slurry.
We immediately marked out some test plots of 1m x 3m on a piece of pasture, took samples and begat treatment with compost extract and broadfork. The first plot was control which only got water, the second plot got a compost extract treatment, the third plot got extract and broadforking and the fourth plot got extract, broadfork and compost spread out.
We repeated the treatments a couple times in hopes of getting some soil life to flourish on a test plot.

The HCRL is an exciting project through which we want to find out more about soil life, it's role on our ecosystems and how to actively improve and nourish it on our farms through good practices.